I am a Polish born artist (b. 1983 Warsaw, Poland). I graduated from Pratt Institute in Brooklyn, New York in 2006 with a BFA in Painting. Currently I am living and working in Alamosa, Colorado where I am a full time artist.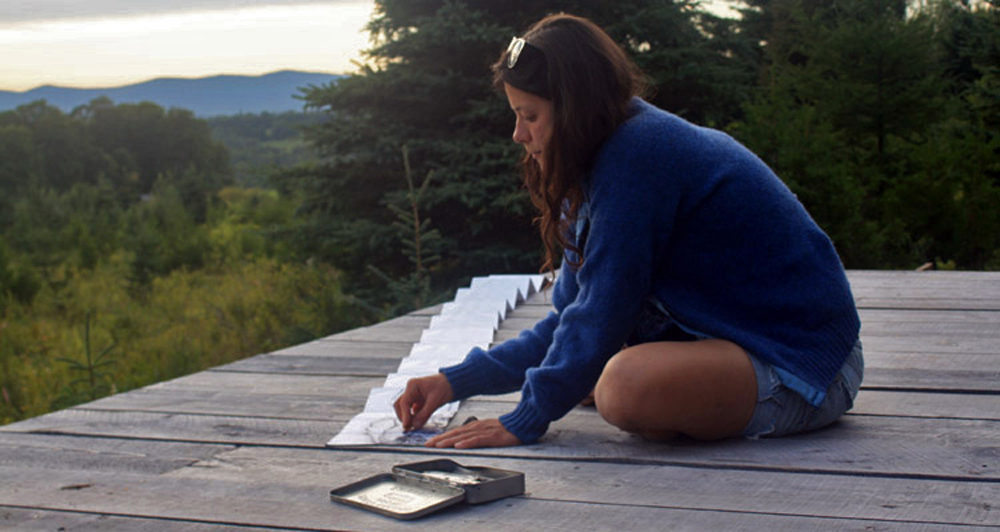 Kasia on the Porch of the Yurt She Lived In, Sketching a Composition for a Future Project Seen Below
Why Glass?
I began working with glass in 2007. I was drawn to the vibrant, wild colors as well as the shine and various textures. For each new project, I hand pick full sheets of glass, searching out the perfect hues and patterns. No sheet is ever the same, always being one of a kind, changing in the reflecting light adding something new to my palette. What I think of as 'Painting with Glass' incorporates not just my love of color but also drawing, pattern making and the engineering of precise glass cutting and arranging. The inspiration I gather in the outdoors evolves into drawings in which I break up the space into shapes that are part of a distinctive pattern that comes together to create my glass image. Cutting and shaping glass requires skill and patience. Each piece of glass I cut, inspires the next, just like a painted brush strokes. The transformation from the raw material to hundreds, often thousands of individually hand cut shapes comes together to become something new, a landscape painted in glass.

"Foggy Morning ~ Vermont Spring", a stained glass mosaic by Kasia Polkowska
Why the Landscape?
I spent the first part of my childhood living in the capital city of Poland where I felt very connected to the urban landscape - I loved architecture, tall buildings and the liveliness of the city. None-the-less, one of my favorite memories from that time is a school trip to Zakopane, a mountain town nestled in the Tatra Mountains in the South of Poland. That is where I first saw mountains at the age of eight. Since then, I've felt a pull toward a more rugged, natural landscape.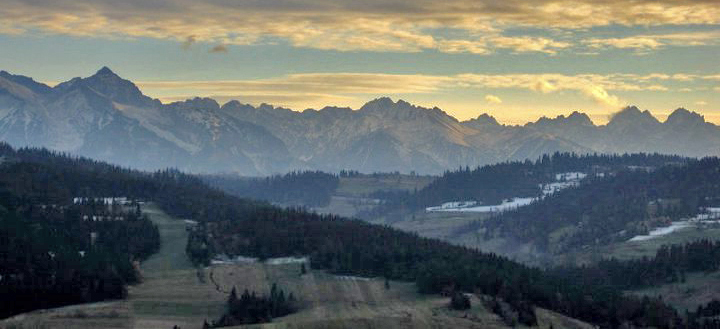 View of the Tatra Mountains in Lapsze Wyzne, Poland
The following year, my mom, my two sisters and I immigrated to the United States. I grew up in New Jersey until I went off to art school in New York. My mom wasn't outdoorsy so besides going to the local parks and to the beach, I wasn't exposed to nature in my formative years. Yet, while living in Brooklyn during college, I decided to study abroad in Australia. What drew me to the program was an Outdoor Education Class which gave me the confidence to get out there to explore the unfamiliar outdoors. Seeing the pastoral, green landscape, near the University, I felt like I arrived home - nature was something I realized I longed for very much. Over the next few years, back in the US, while living in Brooklyn, I began to study the map of the Northeastern Region of the US. Little by little, my impression of where I lived changed dramatically. I could not believe all the incredible places within a driving distance from the city! Eventually I was inspired to take a leap of faith and to moved to rural Vermont.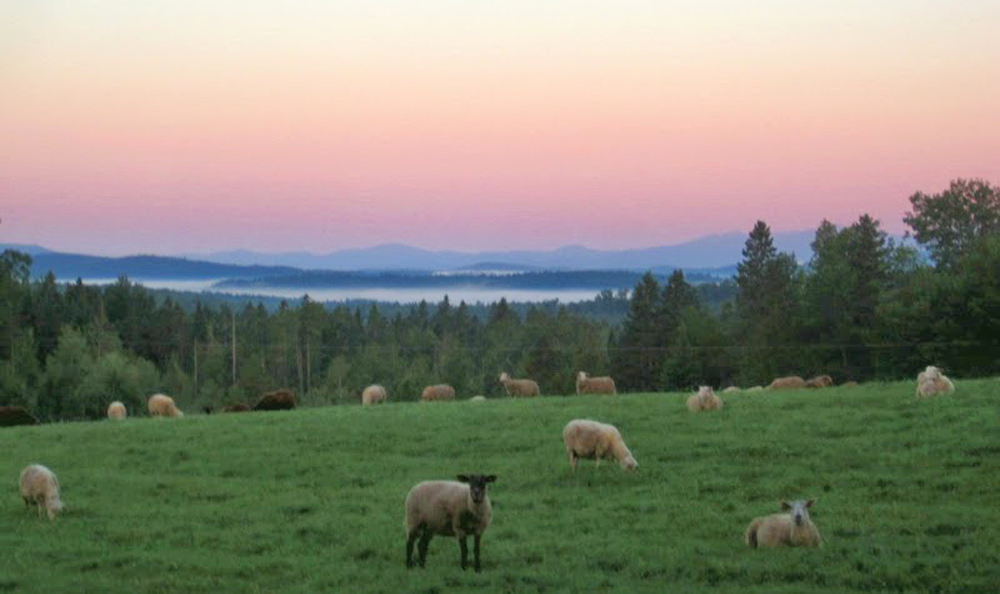 Bonnieview Farm in Vermont where I lived and worked while forming a lasting relationship to the landscape.
The time spent in Vermont was a very influential period in my life. The country lifestyle was rejuvenating. Waking up at sunrise to watch the day slowly come alive and then to eventually watch it fade to a night sky draped in the milky way was nothing short of magical. Everything was new to me. Everyday was a gift. Each morning I walked from my yurt through a green field leading up to the farm I worked at, looking toward the Green Mountains. Through out spring, colorful flowers emerged through the green, each week a new color blossomed and took place of last week's display. Living here allowed me to be fully in the moment, absorbing my surroundings.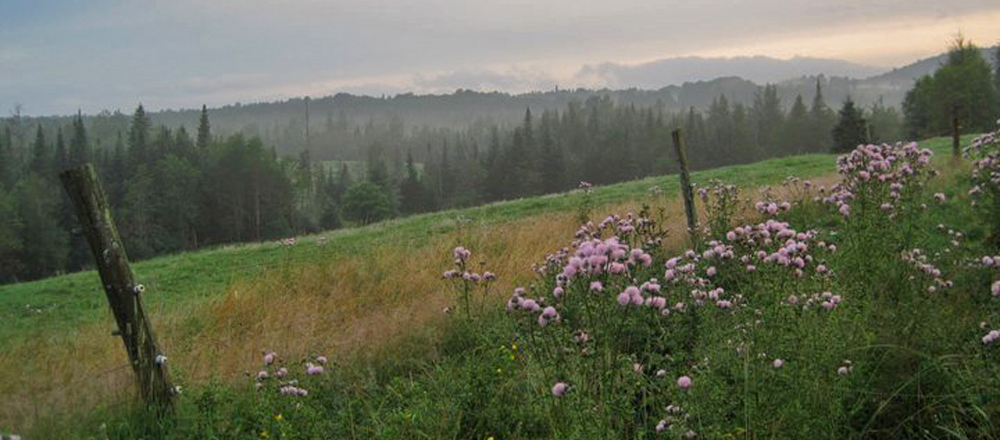 A Sheep Pasture at Bonnieview Farm in Vermont
All the special moments I've taken from here are embedded, not just in my memory but in the landscape of this farm. Until my time here, I didn't truly understand the power that an image of a landscape can have. Today I look at landscape differently. I love seeking out what I feel is special about a place and to try to embed that into my images. A woman who purchased one of my Colorado scenes told me that she was brought to tears when she first saw it. She said that this piece brought her right back to a special trip that she took with her mother to Aspen, Colorado in the fall. In that image, I worked to convey all that I loved about autumn in the mountains of Colorado. This landscape had a similar effect on her to the effect that images of the farm in Vermont have on me. My work is more than a means of expressing what I connect to; it has become a way to connect to other people.